Wednesday night meeting (September 25, 2019) -
Our next meeting is Wednesday, September 25 from 7:00-9:00 pm at the Harriett Brown Community Center in Prince Frederick. Subject is critique.
Bring your favorite pictures on a thumb drive. We will critique them if you like, or you can just show off your hard work.
Sharon Shifflett, President
.(JavaScript must be enabled to view this email address) 410-829-3105
Working meeting (September 25, 2019) - Wednesday evening session. Details TBA.
Focus Stacking (September 21, 2019) - Our regular September meeting will discuss Focus Stacking, i.e. techniques to increase sharpness in high depth of field shots by taking and merging multiple photos at different focus positions. Nick Lascone will demonstrate automated macro focus stacking with a Cognisys Stackshot rail. A small, interesting object will be the subject of the stacking process. Helicon Remote software will be used to automatically guide a rail borne camera and manage the camera controls. Helicon Focus and Affinity Photo will each be used to merge the resultant stacked shallow depth shots into one totally focused image. Different ways of saving and displaying the Helicon Focus results will also be demonstrated - including 3D animation.
Critique (August 28, 2019) - "Critique". This is a chance to have your photos looked at and get feedback from other photographers. This is one of the best learning tools I have found for improving my photography as well as getting positive reinforcement. Please bring 3 pics on a flash drive. Bring more and we will critique as time allows. Also we can put your picture in Lightroom and play with the editing tools to give you ideas on editing your pictures. Hope to see you Wed.
Portrait Photography (August 17, 2019) - Sharon Schifflett will concentrate on taking pictures without and with flash. There will be some YouTube videos- like using neutral density filters outside in the bright sun in order to get a blurry background (so subject stands out) or to show motion. It will also encompass capturing the moment pictures that the subject is not posing . Please bring cameras and questions. If there is time, the floor will be asked for suggestions on what they feel is important to know regarding Portrait Photography. YouTube video Awesome PORTRAIT PHOTOGRAPHY tips you could be doing TODAY
Free and Inexpensive Alternatives to Adobe's Creative Cloud (July 20, 2019) - Daunted by the prospect of paying annual subscription fees to Adobe in perpetuity for Lightroom and Photoshop? Prefer to remain in control in case the internet is down? Looking for simplicity or functionality that the Adobe products cannot provide? Black-belt cheapskate Bill Fletcher will show you his favorite solutions for Windows, Mac and Linux that meet your needs while avoiding financial servitude to Big Business. Other members are invited to contact .(JavaScript must be enabled to view this email address) for a place on the program to show off their favorite finds.
June Meeting: Show and Tell (June 15, 2019) - Bring up to 2 of your favorite pictures to share with the group. If you wish you can receive constructive feedback from your fellow members. Note new meeting location for the summer!
Lightroom Basics (May 22, 2019) - We will be having the Wednesday night meeting May 22, 2019 from 7:00 pm to 9:00 pm at the Harriett Brown Community Center, room 118. Please come at 6:30 to help set up the room and stay to put chairs away.
Patty E. Hankins Fine Art Floral Photography (May 18, 2019) -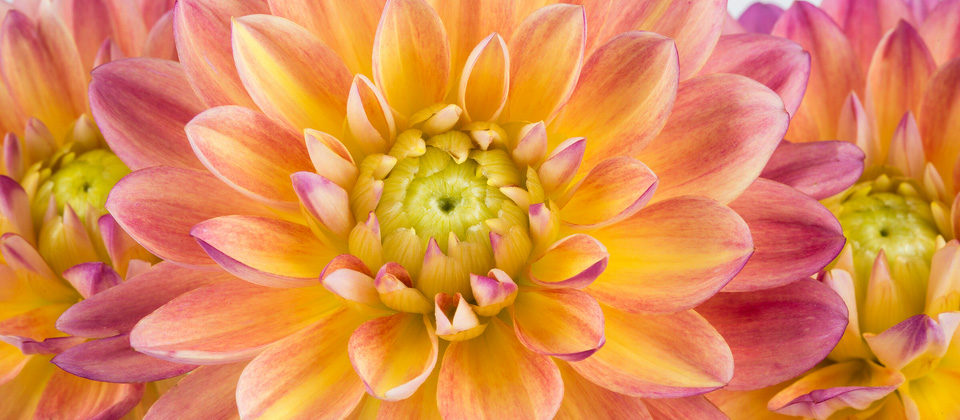 Patty Hankins has been named one of the top ten macro photographers in the world, and when you peruse her online galleries you will understand why. In recent years Patty has concentrated on photographing flowers, both on location and in the studio. In our busy, ever-changing world, she finds peace and beauty in the natural world of the Middle Atlantic Region. Whether she is photographing sunrise in Blackwater National Wildlife Refuge or a wildflower in Great Smoky Mountains National Park, Patty seeks to capture the quiet beauty of a passing moment to share this moment with her viewers.
Each time she goes out with her camera, Patty experiences the joy of creating new images for others to enjoy. Many of the places she photographs are ones she first saw as a child on family vacations from the middle of the back seat of her parents' car. In those days, photography was a way to record where she had been. Now she sees these same locations as places of beauty and inspiration.
Patty is constantly exploring nearby gardens and parks looking for another wonderful flower to photograph. As she photographs, she takes great care not to harm the flowers. Her goal is to leave the flower as beautiful for the next person who sees it, as it was when she found it. Patty knows she has created a meaningful photograph when viewers experience the same delight and wonder that she felt when she captured the image.
Patty and her husband, landscape photographer Bill Lawrence, are based in Montgomery County. They regularly offer workshops and field trips on photography and editing photographs.
Saturday Meeting: Padma Inguva "Photographing Sacred Spaces" (April 20, 2019) -
Padma Inguva's passion for photography goes beyond her incredible love for photographing flowers. It extends and encompasses the architectural world and all its wonders, which include photographing places of worship, especially interiors. As a photographer and a student of Civil Engineering, she has managed to incorporate the two disciplines into an art form. Her appreciation of Neoclassical Architecture has led her to travel the world to capture some of its magnificent religious structures.
Program Description While countless photographers attempt to photograph churches, few succeed in capturing images that are as breathtaking as the churches themselves. The reason is - photographing the inside of a church is hard. It takes an unusual skill-set to capture the three-dimensional beauty, found in reality with such high dynamic range, and convey the same level of emotion in the two-dimensional plane of a photograph. In this program, Padma Inguva showcases her portfolio of images of places of worship, the equipment she uses, how she plans her visits, the research she does, proper etiquette to be observed while photographing, what settings to use when using a tripod vs shooting handheld, how to process the images after the capture to bring life to the images etc. See her portfolio at https://www.padmasworld.com/religious-spaces
Saturday Meeting, Rich Isaacman 'Travel Photography: A Sense of Place' (March 16, 2019) -
Rich Isaacman, past President and current Vice-President of the Digital Photography Club of Annapolis, will present Travel Photography: A Sense of Place. This is a general talk about using different aspects of travel photography — landscapes, street portraits, patterns and textures — to capture the emotional as well as the physical environments of our travel destinations. By breaking away from a narrow set of traditional "postcard" photos, we can recreate a rich set of memories and capture a fuller sense of our travels. The talk includes photos from about 15 countries.
Click here for a gallery of Rich's images!
Saturday Meeting 'Leveraging Calvert Photography Club Social Media' (February 16, 2019) -
Show your work! Leveraging Calvert Photography Club Social Media
At our February meeting CPC Social Media Coordinator Anik Sales will discuss CPC's Instagram and Facebook sites, how to participate in club social media activities, the basic workings of FB and Instagram, using hashtags, etc. She will also discuss what is planned for the future to expand CPC's social media presence. Bring questions and suggestions.
Lightroom Questions and Answers
Photo Assignment "BOKEH" (Narrow Depth of Field) - 2 entries per member